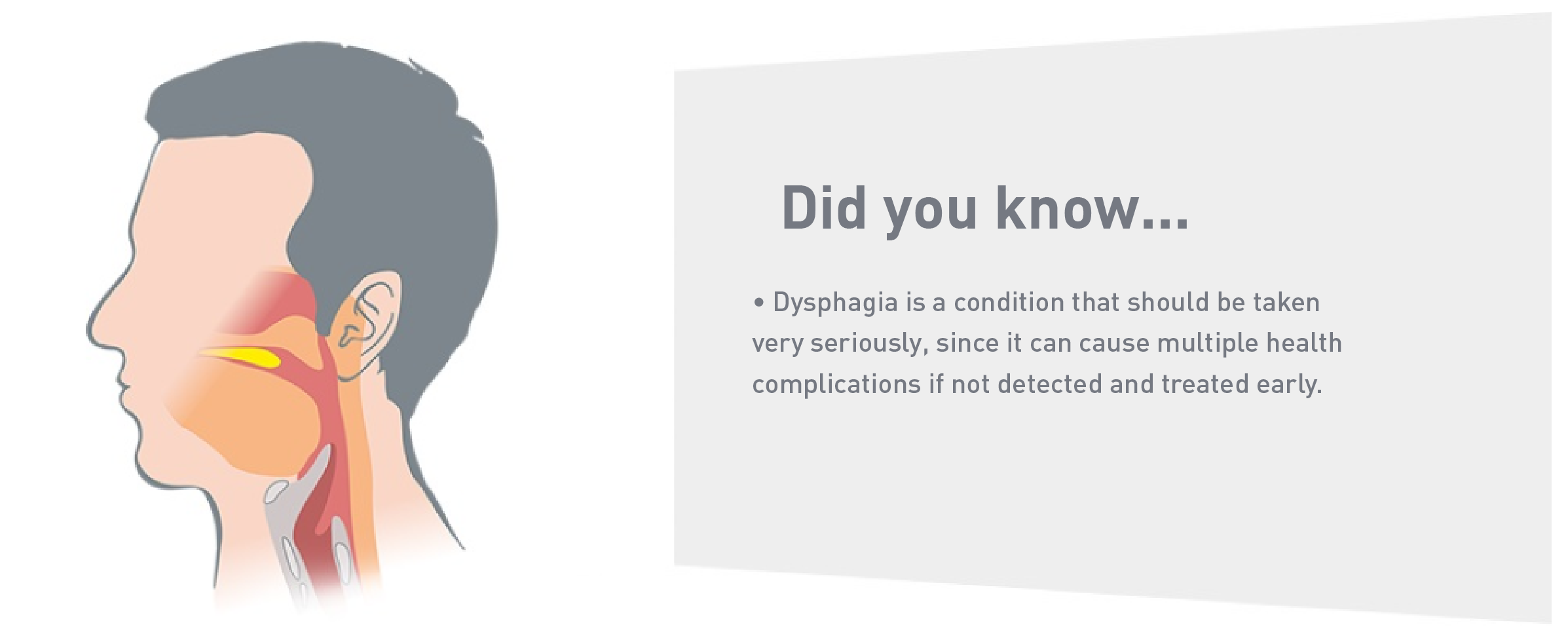 "OROPHARYNGEAL DYSPHAGIA" is the medical term used to describe swallowing disorder. Oropharyngeal dysphagia is characterized by:
The difficulty in transforming food into a food bolus of appropriate format and size to be swallowed.
The difficulty in moving food to the back of the mouth.
The need to make several attempts to swallow food.
Difficulty in correctly advancing the bolus into the stomach, without it being retained in the throat or passing into the lungs.
The severity of difficulty swallowing can range from moderate difficulty to total inability to swallow.