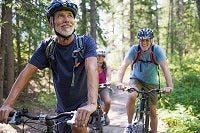 While you can't change your genes, you can make some simple positive behavioral and lifestyle changes that can help you better manage your diabetes and avoid complications. You are the one who manages your diabetes day-by-day and learning how to take care of yourself and your diabetes will help you feel good today and in the future. 1-2

People with diabetes need to make healthy food choices, maintain a healthy weight, get regular physical activity, and take their medicine even when they feel good.1 You should talk to your doctor or health care team about how to check your blood sugar as well as how to manage your HbA1C, blood pressure, and cholesterol to make a plan that will work for you.1,4 For example, you should know what your hemoglobin A1C (HbA1c) target is and set a goal to reach and maintain that number. You can also meet with a dietitian to learn more about healthy food choices and make an eating plan that works for you as well as helps keep your blood sugar levels within your target range, providing motivation to maintain a healthy lifestyle.1,4
---
RELATED PRODUCTS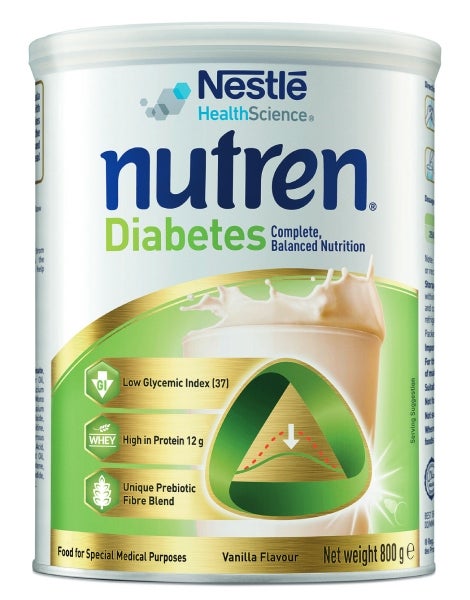 NUTREN® Diabetes Powder
Nutren Diabetes Powder contains essential nutrients, including 30 vitamins and minerals, to meet the nutritional needs of people living with diabetes. It can be used for both oral and tube feeding.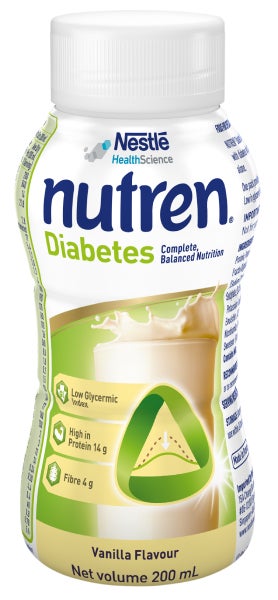 NUTREN® Diabetes Liquid
NUTREN Diabetes is specially formulated for the dietary management of people with diabetes who cannot meet their nutritional needs through diet modification alone.​
---